Build your Career, Own your Career.
GSI's consultants are senior business professionals with a rare combination of business and technology acumen. They come from the most reputable technology consulting firms in the industry. Why did they join GSI? Because GSI fosters an environment that truly promotes the balance between professional and personal life objectives – something we call whole-life ownership and development. And because GSI rewards its consultants for their focus on quality of service and quality of delivery, not just billable hours. At GSI Solutions – Strategy Leads, Technology Enables.
A Work Culture for Today's Technology Professional
Get your Life Back
At GSI, we balance ambition with happiness. Highly productive and highly energized employees need balance. Physical/mental health, family life and down time are mandatory. Flexible work alternatives and unlimited vacation are normal.
Be Uncomfortable… Always
A constant state of discomfort helps to mitigate complacency. We insist on perpetuating a continuous learning environment. We find the right people who exude the passion to try new things, to develop new ways of streamlining and to become smart in how we develop the right solutions for our customers.
We Work Really Fast
Expect to innovate. Continuously. Don't expect red tape or document paralysis. Get exposure to the most relevant business technologies for today and for the future. Collaborate with industry leaders and develop lasting relationships that will return value to you.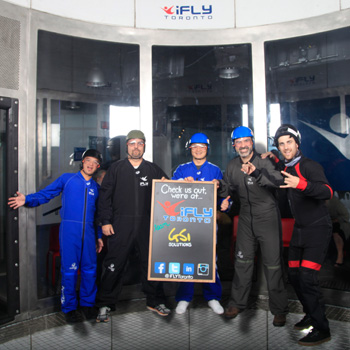 Our People are Our Everything
We hire for passion. We groom for excellence. We nurture entrepreneurialism. We reward ideas. We lead with high expectations. We create an environment to develop excellence. We expect professionalism. We train to exceed expectations.
Be your own Boss
Become a Solopreneur. Manage your career like it was your own business. Create your own path. Build your own niche. Expect to learn a lot. We provide continuous professional development. Work hard. Earn more. Own your client portfolio.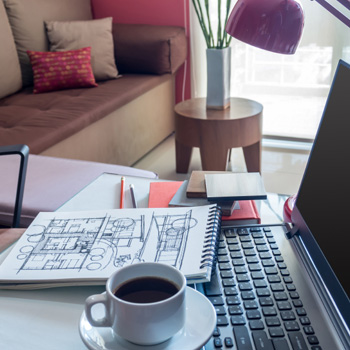 Career Path and Roles at GSI Solutions
GSI is always interested in meeting experienced consulting professionals who are ready to take ownership of their careers. Our consultants appreciate being trusted to manage and grow their accounts autonomously while being supported by GSI's established client success framework. In addition, we insist that our employees maintain a healthy work/life balance and thus perks like unlimited vacation are already baked into our culture.
GSI recruits associate consultants and consultants from top-tier universities and leading business schools. We seek out smart, enthusiastic young professionals who are passionate about technology and excited about our culture of constant learning. Successful candidates are energized by our unconventional hiring process, which is designed to reveal not only one's intellectual capacity, but also the merits of one's character – all GSI candidates are required to deliver a video submission for initial screening.
Associate Consultant Intern
Role Summary. The ACI program is a 10-12 week intensive learning experience designed for top-performing final year undergraduate students, recent graduates and for master's candidates considering a consulting career. ACIs are immediately immersed into GSI's progressive digital culture and will benefit from the mentorship of its experienced partners and consulting staff. Candidate Background. ACI's are top-performing final year undergraduate students, recent graduates and MBA candidates. Career Path. High-performing ACIs receive an offer to return full-time as a junior AC upon graduation.
Associate Consultant
Role Summary. ACs are the foundation upon which GSI's value has been built. They are a diverse group of highly-motivated professionals with a wide range of backgrounds from hard science to literature. The AC position offers an unparalleled opportunity to gain broad business and technology exposure in a challenging environment where the primary rewards are learning and having a clear impact. Candidate Background. ACs join GSI directly out of college or university, from a Master's program, or after less than three years of work experience. Career Path. Most AC's go on to become Consultants, while others depart as empowered professionals ready to launch their own businesses or to take on senior roles at different organizations. 3-4 years in role transitioning to Consultant.
Consultant
Role Summary. GSI Consultants are seasoned pro's from some of the most reputable consultancies in the world. They join GSI because our culture of whole-life ownership and development is their top priority. Candidate Background. Consultants at GSI own their own business unit(s). Working with clients from Fortune 500 companies and independent firms they tackle the most advanced and difficult problems our clients face and leverage their years of professional experience to deliver impeccable technology solutions. Career Path. 2-3 years in role transitioning to Principal.
GSI Principal. These are GSI's leaders. They own our most critical client relationships, they help to evolve GSI's business strategy and they drive measurable growth into the company. Principals perpetuate GSI's culture of service excellence, intellectual curiosity and balanced living. They are essential to the sustained future of GSI.
GSI Partner. Dan and Dez are the founding partners of GSI. They are keen to share their success with and extend their legacy to GSI's Principals and to ensure there is a clear path towards partnership for all high-potential staff.
Launch the consulting career
that you've always wanted!