IMMEDIATE CHALLENGE
Kijiji, an eBay company and the largest classifieds site in Canada, needed a customer-facing online system to facilitate monetization of the Real Estate vertical… and they wanted the system live in 6 weeks!
Rapid Application Development. Impressed by GSI's track record of rapid application development, Kijiji approached GSI to design a custom inventory management platform that would allow its most valuable high-volume advertisers to easily manage and publish their classified listings onto Kijiji.ca.
DEVELOPING A PRODUCT ROADMAP
Fast Delivery! In order to deliver a system in just 6 weeks, GSI used its proprietary Rapid Application Development techniques and frameworks. The key initial system features required at launch included:
feed transformation engine for publishing to Kijiji.ca
customer-facing ad listings management tool
basic administration tools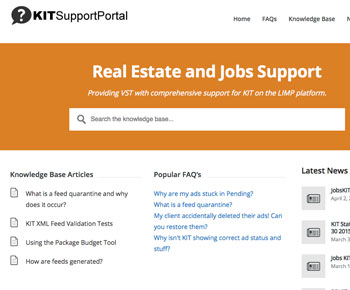 KIJIJI INVENTORY MANAGEMENT PLATFORM CAPABILITIES
customer feed management platform

Sales Force integration

integration of proprietary publishing platforms
customer ad listings management interface

customer support team administrative tools

system audit logs + comprehensive reporting
scalable architecture and 5×9's uptime

eBay global INFOSEC compliant

24x7x365 systems support
Once the initial system was in market, our senior consultants embedded themselves with Kijiji's sales, product and technology teams to devise a product roadmap strategy that would lead them towards a vertical monetization platform that is highly stable, secure and scalable.
GSI is a permanent fixture at the eBay/Kijiji Canada offices. We meet weekly with their team leads to ensure our annual product roadmap is on track and to gather feedback so that we can stay in lock step with their day-to-day business.
Within 6 months of the initial real estate system launch, GSI expanded the platform to allow Kijiji to monetize the Jobs vertical too.
Since its initial launch in December 2014, the system has evolved into GSI's Listing Inventory Management Platform, which facilitates their monetization goals for both their real estate and jobs verticals.
Current capacity: 600+ companies, 1500+ users, 90,000+ ads
Quickly add new industry verticals for monetization on demand
Platform roadmap aligned with both business and technology KPI's
Kijiji Canada is not only continuing its tremendous growth with these new verticals, but it is also building real technology IP that can be leveraged by their internal development teams.