Strategy Leads, Technology Enables.
Custom technology solutions, designed for businesses like yours.
Our clients range from small independent retailers to large corporate enterprises from all industry verticals.
One thing they all have in common: there is no off-the-shelf software solution that can support their business needs.
Diverse Solutions, Diverse Clients.

GSI integrates custom solutions with both proprietary and established software platforms.

GSI takes the time to learn how your business works so that we can help you make it work better.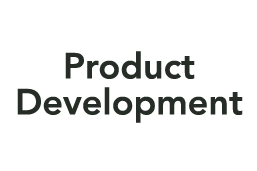 We develop essential B2B products that only our clients knew they needed. What does YOUR organization need?
Enterprise WordPress
The New York Times, CNN, Mashable and over 50% of all CMS websites are WordPress. Is yours?
Scalable Content Management
Our CMS solutions combine complex custom publishing requirements with infinite scalability on a high availability platform.
Mobile Applications
Our focus is on B2B mobile applications, but our expertise includes B2C.
iOS/Android/Windows Mobile
Design expertise is the greatest factor in delivering an exceptional mobile user experience. See how we design.
Architecture/Hosting
Our architects are Amazon Web Services certified and specialize in enterprise operations.
Network Architecture/Hosting
GSI has the network architecture and hosting expertise necessary to operationalize your enterprise application. We are AWS certified.
GSI Customers, What They're Saying.
GSI has been a valuable Kijiji partner since 2011. They are uniquely capable of working across our business, product and technical teams, which has driven greater focus on our strategic priorities and success in the product planning process.
GSI consultants are professionals! They provide top-tier solution expertise and project management, but most importantly, they instil confidence through their ability to deliver.
GSI is an extremely important integration partner for Dream. Their consultants' technical expertise is supported by their business savvy, which has been key to expanding our reach.
Launch the consulting career
that you've always wanted!